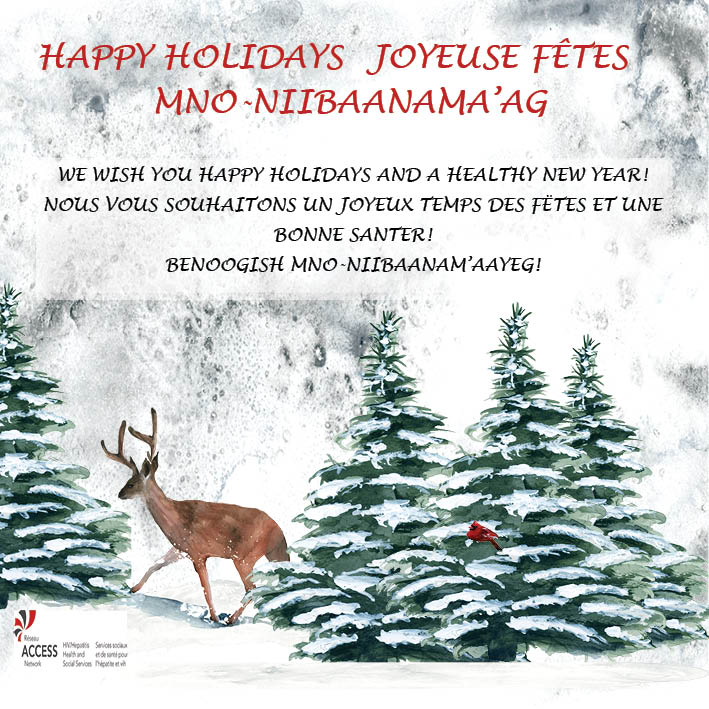 Réseau ACCESS Network would like to thank everyone for their support over the last year as the Agency faced numerous challenges in 2020 including COVID-19, the partial relocation of services to the ground-floor service space off Medina Lane, redesigning program delivery for online use, and the rise in the numbers of the overdose crises.
It is thanks to the support of donors, partners, volunteers, and the countless supporters we have in the community that the Agency has been able to  better serve people accessing services.
The Agency has much to do in 2021, launch a new initiative – case management for people who use substances, finish the renovations, make more educational content available online and we ask for your continued support as the Agency strive to achieve its goals. Together we can make a difference in 2021.
Support Réseau ACCESS Network