#ShineSomeLight on HIV Contest
Help Réseau ACCESS Network Shine Some Light on HIV. Let's make the City glow red with hope and awareness.
How to Enter the Contest:
Decorate with red lights (Christmas lights work well)

Take a picture of your light display

Post it on social media using hashtag #ShineSomeLight to be entered for a chance to win one of several prizes including the top prize of a $250 gift card to one of five stores.
Winners will be announced via Facebook Live on Dec 1, 2020 at 4 p.m.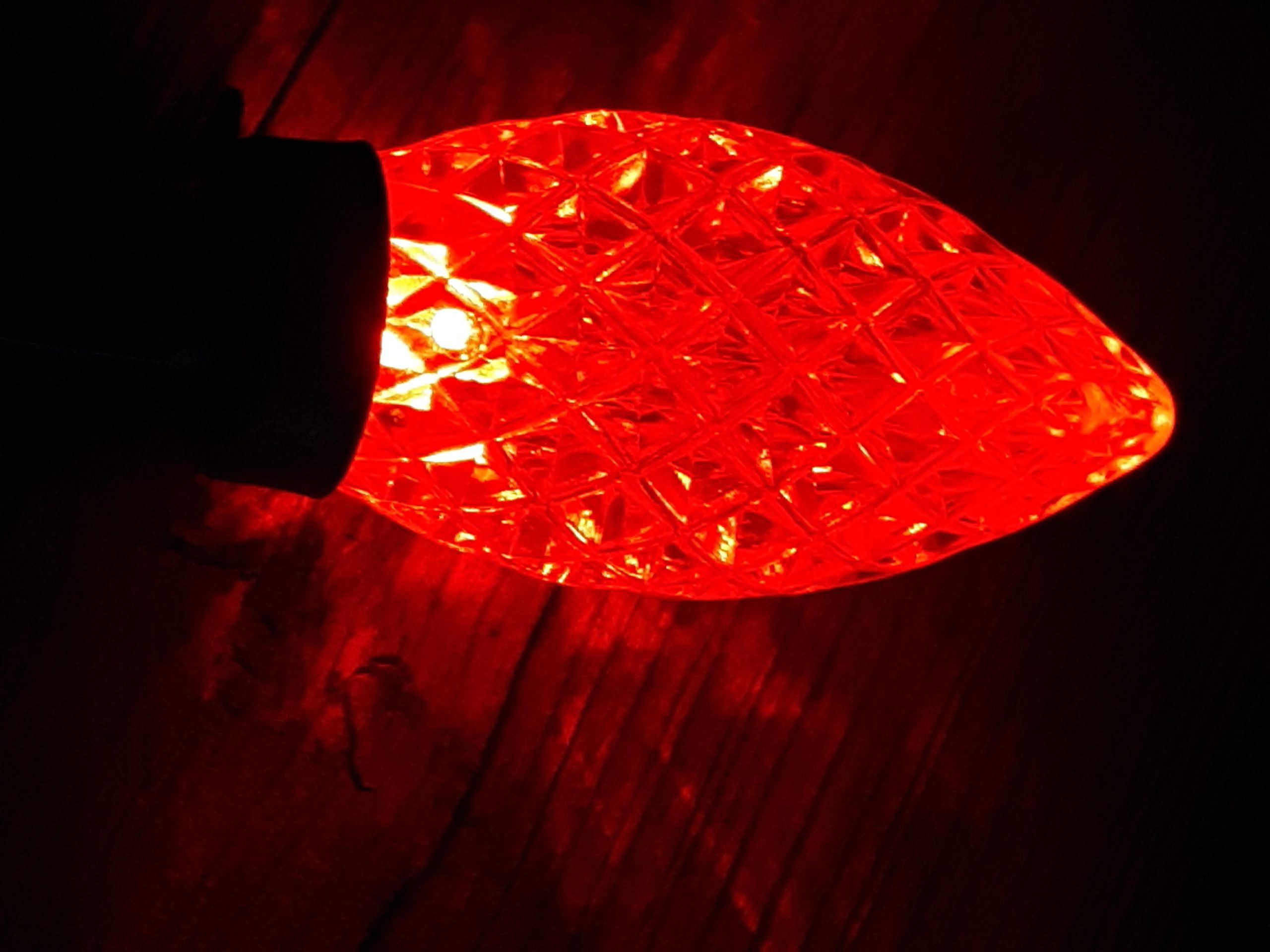 Special Activities
Monday November 23, 2020 –
First day of HIV Awareness Week
Mayor's Proclamation 
airing online via social media
#ShineSomeLight on HIV PSA
Réseau will launch a public service announcement highlighting HIV Awareness Week.
Thursday November 26, 2020
Gay/Bi/MSM (men who have sex with men) Men's Sexual Health Clinic
The clinic will run November 26, 2020 from 5:30 pm to 8:30 pm. Contact Anna by email at annay@reseauaccessnetwork.com to book your appointment.
Gay/Bi/MSM Men's Sexual Health Clinics occur every Second and Fourth Thursday of the month 5:30pm-8pm.
Friday November 27, 2020
Book & Movie List
Looking for something to do this weekend? Check out our social media for a list of movies, books, and podcasts about HIV and surrounding health issues.
Tuesday December 1, 2020 –
Last Day of HIV Awareness Week –
World AIDS Day 
Voices for World AIDS Day Digital Awareness Campaign
Collaborating with CANFAR to unite diverse voices of individuals and community organizations across Canada to remember those we have lost to AIDS and raise awareness about HIV/AIDS.
https://www.voicesforworldaidsday.ca/
All Week Long
Shine Some Light on RAN
Red lights will highlight Réseau ACCESS Network's new service location.
Light-up Facts
Learn facts about HIV on the Agency's social media platforms by clicking on the neon light ribbon when they appear. Help shine some light on the facts.
U=U Campaign.
"In short, when HIV is Undetectable, it's Untransmittable" https://www.catie.ca/en/positiveside/summer-2017/uu
Take Me I'm Free – Knitted & Felt Scarves
Red scarves will be distributed near the Agency and the University of Sudbury campus. They will be tied around lamp posts and will be attached to trees in Memorial Park. People are welcome to take and wear the scarves which will be tagged with facts about HIV to help shine some light on the subject.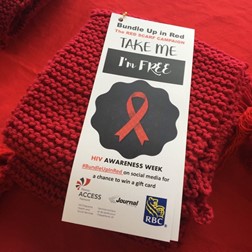 Support Réseau ACCESS Network
Réseau ACCESS Network is a non-profit, community-based charitable organization, committed to promoting wellness, harm and risk reduction and education.  Réseau ACCESS Network supports individuals – and serves the whole community – in a comprehensive / holistic approach to HIV/AIDS, Hep C and related health issues.
The Agency is currently renovating a new service space to better serve patients and members of the community, which has been vital since the start of the COVID-19 pandemic, and would be most grateful for any support .