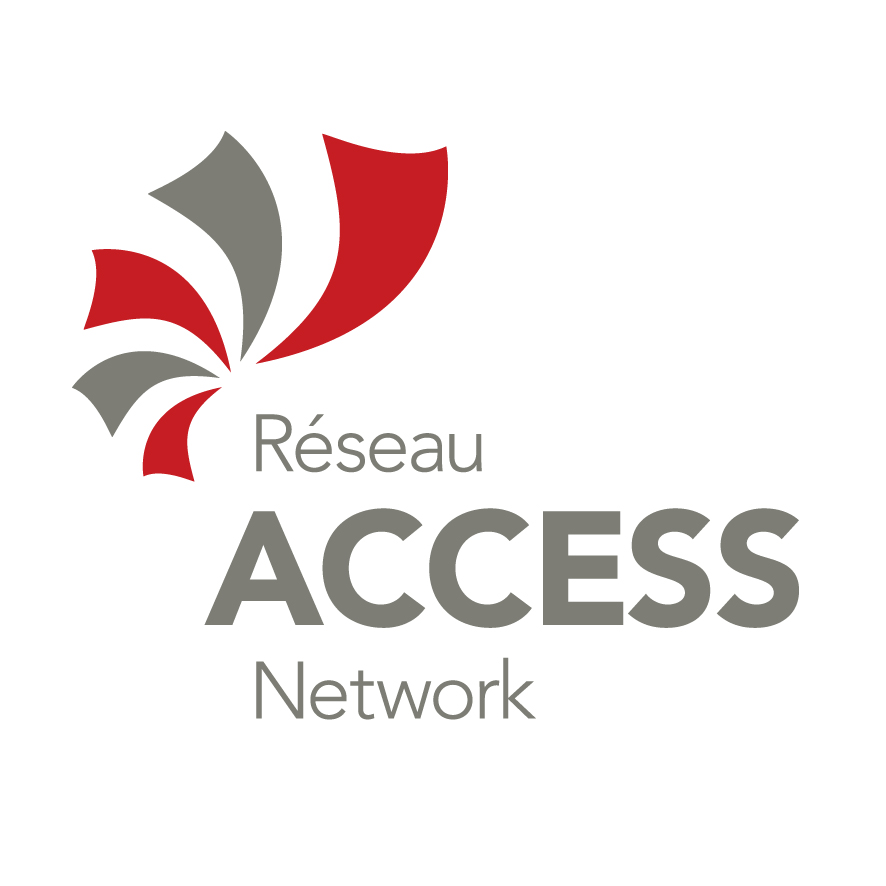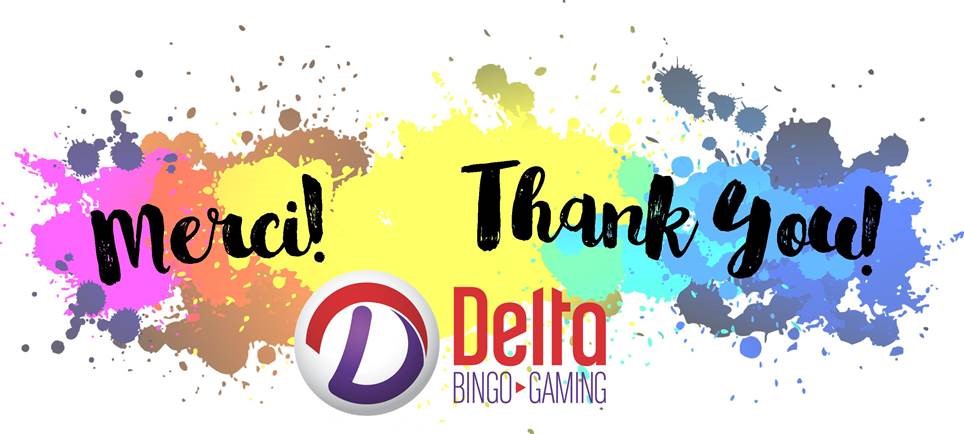 Mission Statement
Réseau ACCESS Network is a non-profit, community-based charitable organization, committed to promoting wellness, harm and risk reduction and education.  Réseau ACCESS Network supports individuals – and serves the whole community – in a comprehensive / holistic approach to HIV/AIDS, Hep C and related health issues.
Philosophy Statement
"ACCEPTANCE, AFFIRMATION, ASSISTANCE, ADVOCACY AND ACCOUNTABILITY"
As a team working collaboratively and with passion, dedication and creativity:
We ACCEPT every individual regardless of race, colour, creed, religion, ethnic origin, gender, language, physical or mental status, sexual orientation, drug and/or alcohol use, age, gender identity, sexual risk behaviour or level of education.
We do all within our power to AFFIRM in each individual's unique self-worth.
We provide ASSISTANCE to individuals in an atmosphere of confidentiality.
We ADVOCATE for continuous improvement in support services, education, harm reduction, public awareness, and ongoing public financial support.
We are ACCOUNTABLE to the public, individuals we serve, and our funders and supporters for our programs and services and stewardship of funds.
Dine out at one of the participating restaurants and they will donate 25% of the cost of your meal to Réseau ACCESS Network.
Mangez à l'un des restaurants participants et ils feront un don de 25 % du coût de votre repas à Réseau ACCESS Network.

8:00 am

Delta Hotel, Sault Ste. Marie

Northeastern Opening Doors HIV/AIDS Conference 2016

Opening Doors Conference held annually in Northeastern Ontario is an Ontario Ministry of Health and Long Term Care – AIDS Bureau initiative for People Living with HIV/AIDS (PHA), Service Providers, and People Affected by HIV/AIDS and People at Risk.  The conference is designed to enhance the quality of counselling and meet the needs of the community in Northeastern Ontario

To register visit our Event Brite Page: Opening Doors Conference Registration

For more information please call Christine 705-688-0500 ext 200

8:00 am

Clarion Hotel and Conference Centre, Sudbury Ontario

Building Inclusive Communities with Sex Workers 3 /Bâtir des communautés inclusives avec les travailleuses et travailleurs du sexe 3

Participants will become better informed on how to:

Recognize stigma, criminalisation and the realities of sex work in the north
Create a safe space within your agency
Develop welcoming policies related to sex work
Facilitate better access to health care and social service

 Les participantes et participants découvriront des façons de :

Reconnaître la stigmatisation, la criminalisation et les réalités du travail du sexe dans le Nord;
Créer un espace sûr au sein de leur organisme;
Mettre en place des politiques accueillantes pour les travailleuses et travailleurs du sexe;
Faciliter l'accès aux services sociaux et de santé.

Visit our Event Brite Registration Page HERE

More Information Contact Lanna Moon @ 705-688-0500,  lannam@reseauaccessnetwork.com

Renseignements : Lanna Moon, 705 688-0500, lannam@reseauaccessnetwork.com

7:30 pm

Theatre Cambrian. 40 Eyre Street S, Sudbury ON

Annie Sprinkle: My Life and Work as a Feminist Porn Activistm Radical Sex Educator and Ecosexual,  a performative lecture presentation

Dr. Annie Sprinkle was a NYC prostitute and porn star for twenty years, then morphed into an artist and sexologist. She has passionately explored sexuality for over forty years, sharing her experiences through making her own unique brand of feminist sex films, writing books and articles, visual art making, creating theater performances, and teaching. Annie has consistently championed sex worker rights and health care and was one of the pivotal players of the Sex Positive Movement of the 1980's. She got her BFA at School of Visual Arts in NYC was the first porn star to earn a Ph.D.. She's a popular lecturer whose work is studied in many colleges and universities. For the past 12 years she has been collaborating on art projects with her partner, an artist and UCSC professor, Elizabeth Stephens. They are movers and shakers in the new "ecosex movement," committed to making environmentalism more sexy, fun and diverse.

Tickets available here : https://anniesprinklesudbury.eventbrite.ca

For information please contact: Lanna Moon at 705-688-0500 ext 222

What are we up to?

We are creating an HIV awareness campaign over AIDS Awareness Week from November 29th to December 2nd, 2015. We are tying red scarves around lamp, hydro and traffic light posts throughout Sudbury as a visual reminder that HIV continues to impact the lives of many.

8:30 am

Clairion Hotel - Sudbury Ontario

Réseau Access Network and RBC are proud to host the 9th Annual Classroom Closet Conference. It is designed for all members of the educational system as well as other community members who would like to make their workplace or educational environment safe and inclusive. This workshop was inspired by the Safe Schools Act.

According to Egale's 2011 Final Report on Homophobia, Biphobia, and Transphobia in Canadian Schools, in schools that have made efforts to introduce LGBTQ-inclusive policies, GSAs, and even some LGBTQ-inclusive curriculum, the climate is significantly more positive for sexual and gender minority students.

Our hope is that The Classroom Closet Conference will provide conference participants with the knowledge, attitude and skills required to support and advocate for LGBTQ students, friends, family members and co-workers. Your attendance is one of that ways we can continue to make Northern Ontario a safe environment for everyone. Today is about coming together, learning, making new friends and meeting new allies

We tried to design the conference to have something for everyone — whether you are just starting to explore these issues, or are already a seasoned expert. So have fun in your workshops, listen, ask questions, and share your experiences.

Le Réseau Access Network et RBC sont fiers d'organiser la 5e conférence annuelle Placard de la classe. Elle est organisée pour tous les membres du système de l'éducation et les autres membres de la communauté qui souhaitent rendre leur milieu de travail ou de formation sécuritaire et inclusif. Cet atelier a été inspiré par la Loi sur la sécurité dans les écoles.

Selon le rapport final Égale de 2011 sur l'homophobie, la biphobie et la transphobie dans les écoles canadiennes, où ont été déployés des efforts pour mettre en œuvre des politiques incluant les LGBTQ, les AGH, et même un programme qui inclut les LGBTQ, le climat est considérablement plus positif pour les élèves en minorité sexuelle et en variance de genre.

Nous espérons que la conférence Placard de la classe permettra aux participants et participantes d'acquérir les connaissances, l'attitude et les compétences requises pour appuyer et défendre les droits des amis, membres de la famille, collègues de travail et élèves LGBTQ. Votre présence nous appuie à continuer de rendre le Nord de l'Ontario un environnement sécuritaire pour tous. Aujourd'hui, nous nous unissons, nous apprenons, lions de nouvelles amitiés et rencontrons de nouveaux alliés.

Nous avons essayé de créer une conférence qui offre un petit quelque chose à tous les participants et participantes : que vous soyez au stade d'exploration ou un expert chevronné. Donc, amusez-vous dans vos ateliers, écoutez, posez des questions et partagez vos expériences.

8:00 pm

United Steelworkers Hall, 66 rue Brady St, Sudbury

Réseau ACCESS Network presents: Lads 'N Lashes Drag Troupe
Lads 'N Lashes returns to Sudbury on (read more...)

Wednesday, April 26, 2017 -- Participating restaurants will donate 25% of the cost of your meal to support our community's HIV/AIDS and Heptatis C education prevention and outreach programs.
(more...)
--
Le mercredi 26 avril, 2017 -- les restaurants
participants feront un don de 25% du coût de votre repas pour aider à améliorer les programmes d'information, de prévention, et d'intervention de matière de VIH/sida et d'hépatite C dans notre communauté.
(plus...)

7pm-1am

66 Brady Street - Sudbury, ON P3E 1C8

Réseau ACCESS Network presents:
Deceiving Divas Drag Troupe

Music! Comedy! Drag Show! Dancing!

Deceiving Divas is a professional, renowned drag troupe from Toronto and the performers offer spot-on impersonations of your favourite stars like Joan Rivers, Céline Dion, Cher, Marilyn Monroe, Diana Ross, and Dolly Parton!

------------------------------------------------------------------------
Deceiving Divas
Le samedi 25 février 2017 | 20 h.
United Steelworkers Hall, 66 rue Brady, Sudbury
25-65$ / billet

Réseau ACCESS Network présente : Deceiving Divas, La troupe drag de Toronto

Le spectacle Deceiving Divas revient à Sudbury le 17 février 2018 pour la spectacle FINALE! Musique! Comédie! Spectacle drag! Danse!

Deceiving Divas est une troupe de drags professionnelle et renommée de Toronto et les interprètes offrent des personnifications impeccables de vos vedettes préférées, comme Joan Rivers, Céline Dion, Cher, Marilyn Monroe, Diana Ross, et Dolly Parton!

Lunch & Dinner

Restaurants Across Sudbury
LIENS – HIV | HEP C – LINKS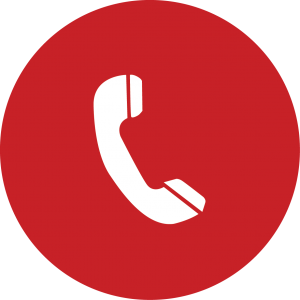 1.705.688.0500 (local)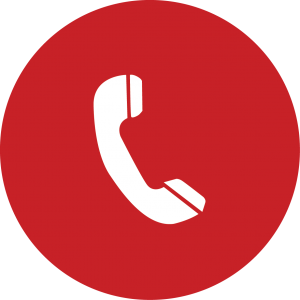 1.800.465.2437 (toll-free)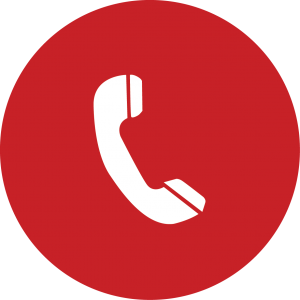 1.800.263.1638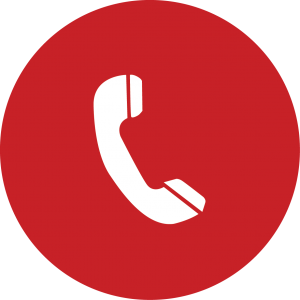 1.800.668.2437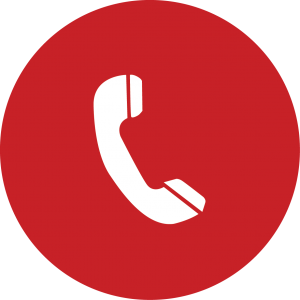 416.595.1666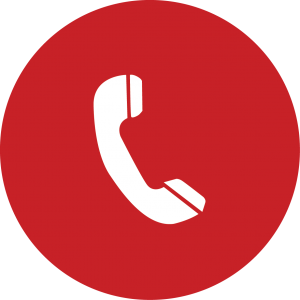 Drug & Alcohol 1.800.565.8603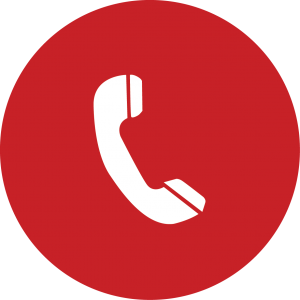 Mental Health 1.866.531.2600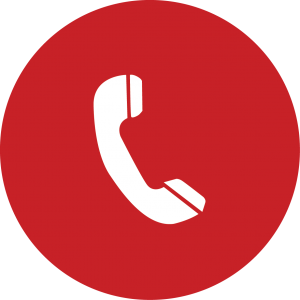 1.800.839.0369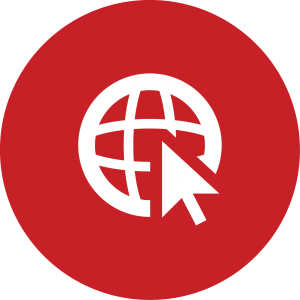 HALCO - HIV & AIDS Legal Clinic ON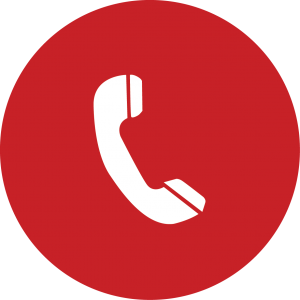 1-888-705-8889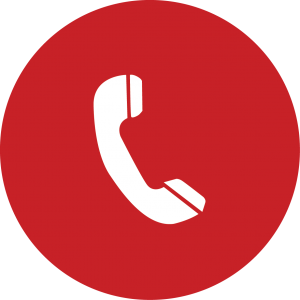 1.800.268.YOUTH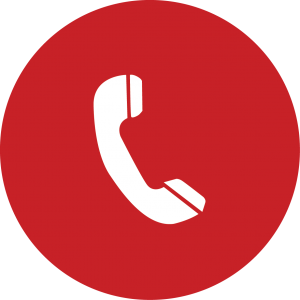 1.800.839.0369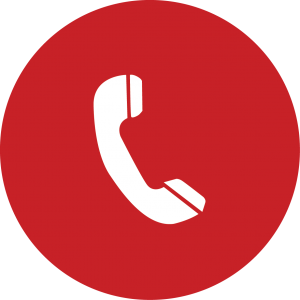 1.877.743.6486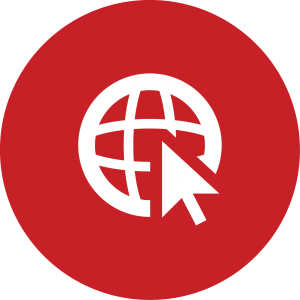 World Hepatitis Alliance
Direct Client and Clinical Services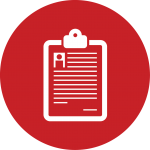 Case Management
Case management builds on an individual's strengths and capabilities, and does not focus on one particular issue, but tries to take the whole person into consideration. Our highly trained direct client services team networks with community partners on behalf of clients to assist with access to a continuum of care. Case management services are available to those living with HIV and/or Hepatitis C. Access to case management services is facilitated through a member of the Direct Client Services department.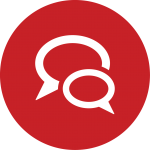 Counselling
Supportive Counselling uses a Brief Solution focused client centered approach meant to assist individuals with issues of day to day living. Concerns are dealt with in a supportive and respectful manner. Confidentiality is assured. Supportive Counselling can be offered on a one on one basis or in a support group. Access to supportive counselling services is facilitated through a member of the Direct Client Services department, or the Gay/MSM Education and Sexual Health Coordinator.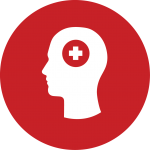 Psychiatric Services
For some considering hepatitis treatment, mental health issues can be a major barrier if the proper supports are not available. Timely access to mental health supports can be crucial in addressing some of the side effects that can arise from treatment. Réseau ACCESS Network offers a regular psychiatric clinic as part of its HCV Treatment Program. The clinic is open to those living with Hepatitis C.  Access to psychiatric services is facilitated through the HCV Treatment Nurse.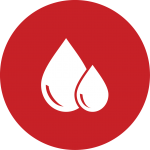 HIV | HEP C | STI Testing
Réseau ACCESS Network believes in the importance of preventive medicine, so we encourage regular health screenings and early treatment. Knowing your HIV or Hepatitis status will get you the help you need and will keep you and your partners healthier.
Testing for HIV, Hepatitis A, B, C, gonorrhea, chlamydia and syphilis as well as a confirmatory Hepatitis C testing is available.  We provide a safe confidential space with services that are sex work informed; drug use friendly and free from stigma and discrimination. Access to testing services is facilitated through one of the nurses.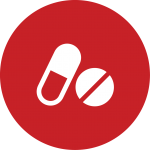 HEP C Treatment and Clinical Services
Hepatitis treatment services are available to those living with Hepatitis C and who meet all criteria necessary for the treatment. The care provided is intended to ensure that a greater number of individuals infected with hepatitis C virus have access to treatment which can help prevent or mitigate serious liver disease such as cirrhosis, liver failure and liver cancer. Access to Hep C treatment and related health care clinical services is facilitated through the HCV Treatment Nurse.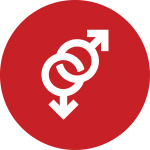 Gay | MSM (men who have sex with men) Supportive & Clinical Services
Stigma and prejudice around issues of sexual orientation still exists within the community and often prevents individuals from disclosing their sexual orientation. The Gay Men's Sexual Health program seeks to improve the overall health and well-being of those living with HIV or those at risk of HIV. Supportive counselling, peer group support, referrals and access to primary care, HIV/HCV/STI testing and other health care services is facilitated. Access to the Gay/MSM services and health Clinic is facilitated through the Gay/MSM Education and Sexual Health Coordinator.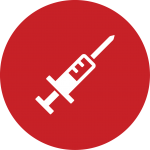 Services for People Who Use Injection Drugs
There are a variety of unique challenges and needs faced by people who inject drugs. We strive to provide services to address these needs in a comprehensive, harm reduction based approach. Services are non-judgemental, stigma-free with a focus on reducing the harm from injection drug related activities. Services include: Education; Outreach and Harm Reduction Services; Safe injection/inhalation supplies; Referrals to addictions treatment centres; Testing services; HCV Treatment; Referrals for HIV Treatment; Support and counselling; Advocacy and accompaniment.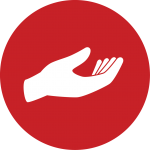 Outreach Services
 Outreach services are provided based on needs of targeted populations. Individuals struggling with addiction and/or mental health can often be found on the streets. Trained community partners, community workers, peers, volunteers and students, perform street outreach and provide education on reducing potential harm during drug use, overdose prevention through Naloxone training and distribution; along with distributing harm reduction kits/materials. The Sexual Health Coordinator provides outreach to the known gay bar, education and Pride events.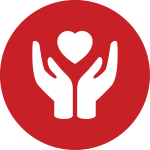 Supportive Practical Assistance
Supportive Practical Assistance, in the form of access to Food Pantry, transportation to medical appointments and accessing drug benefits, are available to those living with HIV and/or Hepatitis C. Proof of HIV/HCV status is required. The intake process requires the collection of information to determine eligibility to participate to the Supportive Practical Assistance Program.   As a requirement, applicants need to demonstrate an active involvement with their continuum of care by actively participating to the Agency's programs and other health care services within the community. Access to supportive practical assistance is facilitated through a member of the Direct Client Services Department.
Education and Prevention Services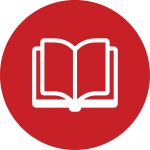 Education Services
The expansion and improvement of HIV and Hepatitis C education around the world is critical to preventing the spread of these viruses. Effective education on transmission and prevention helps to decrease the number of new infections and equip individuals to protect themselves from these or other sexually transmitted infections. Education also plays a vital role in reducing stigma and discrimination. Educational presentations to individuals or groups can take place in many different environments and are always specific to a targeted population. Access to educational services is facilitated through a member of the Education, Prevention and Community Resources Department.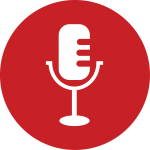 Speaker's Bureau
Members of the Speaker's Bureau address issues from a "lived" experience; those who have, or continue to struggle with a particular issue; those who are living with, affected by, or at risk of a particular issue. While working collaboratively with appropriate staff, members receive training on the effective message delivery of these experiences. Members then accompany staff during educational presentations to share their personal experiences. Members of the Speaker's Bureau are always compensated for their time and expertise. Should you wish to participate as a member, or request the inclusion of a member during a scheduled presentation, access to the Speaker's Bureau is facilitated through the Manager of Education and Community Development.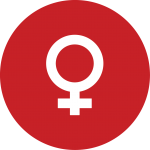 Women & HIV | HEP C
Women continue to be one of the fastest growing populations infected with HIV.  To assist in the fight against HIV and Hep C, the Women's HIV Community Development Program works with local community agencies in response to Women's HIV/AIDS Prevention needs and to improve the quality of services for women living with or affected by HIV/AIDS.  Our Sex Work Peer Education Program has been developed in partnership with women in our community who identify as having lived experience in sex work with the following to increase peer leadership and support for people with sex work experience who are living with or at risk of HIV/AIDS, to increase knowledge of HIV/AIDS and Hepatitis C among sex workers and lastly to increase access to health and social services for sex workers.
GAY | MSM (MEN who have SEX with MEN) Educational Services
Stigma and prejudice around issues of sexual orientation still exists within the community and often prevents individuals from disclosing their sexual orientation. The Gay Men's Sexual Health program seeks to improve the overall health and well-being of those living with HIV or those at risk of HIV. Educational services is offered to gay/msm men through bar and mobile outreach and in-office outreach. Educational information includes safer sex, poz prevention, testing and treatment.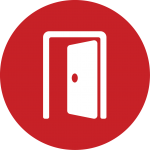 Opening Doors Conference – Northeastern Ontario Initiative
Opening Doors is an HIV counselling-based initiative held annually across North-Eastern Ontario. The conference emphasises strong commitment to enhancing the quality of counselling and to meet the needs of the North-Eastern Ontario communities. The goal of the conference is to improve local community capacity to provide effective counselling and support to people living with and/or affected by HIV, promote meaningful partnerships between service providers, people living with HIV and other community members and lastly to promote anti-oppression and social determinants of health approaches to HIV/AIDS related support and counselling.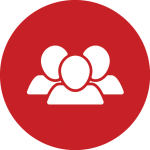 Community Development
Réseau ACCESS Network facilitates Community Development in an effort to engage agencies, create and strengthen partnerships, provide opportunities for education and awareness, all in an effort to decrease the rates of new HIV and Hepatitis C infections, reduce stigma for those living with HIV/Hepatitis C and support their access to care and treatment. By recognizing the social determinants of health and the needs of those we serve, Réseau ACCESS Network fosters an environment that helps the community respond to these goals, bringing about change and mobilizing people in communities.